Traders,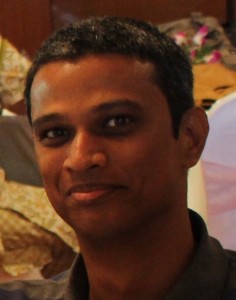 Find following an interaction with Rajesh, who's very nifty trading options on the Nifty. He was not only the winner in the first challenge but is also presently up over 100%, 20 days into the second challenge. What makes him special is also the fact that he was up over 150% in the last financial year trading markets actively.
Rajesh
Education: MTech(Computer Science), IIT
Profession: Active day trader and a software engineer
Hobbies: Table tennis and meditation
Find following the interaction on Aug 2, 2013
How did it all start?
I have 2 brothers and both dabble in the stock markets and was lucky that one of my brothers mainly invests and the other trades options actively. I started my stock market career day trading in stocks with margin and also small bits of short-term trades. So I would have to thank my brothers for introducing me to the markets.
How did you perform initially?
Had a few lucky trades to begin with, but was never successful trading equity, blowing up my account a few times in the process. Most of the trades were based on guts and some on tips given on TV.